We provide various Solutions like Attendance Management, Canteen Management, Visitor Management, Stock Management, Library Management with Biometrics & RFID, Time & Attendance + Access control.
TURNSTILES:- A Turnstile, also called a baffle gate or turnstyle, is a form of gate which allows one person to pass at a time. It is often used in factories, warehouses, stadiums, amusement parks, universities, public transport stations, retail sites and casinos. A turnstile gate is ideal for crowd management – providing your location with safety, convenience and efficiency. It also provides effective means for pedestrian flow control at entrances of production facilities, administrative buildings, company offices, schools, university campuses, stadiums, leisure and, and in addition, it can restrict passage only to people who insert a coin, a ticket, a pass, or Electronic tags. Turnstiles are ideal for securing the premises and integrating with the company's time and attendance system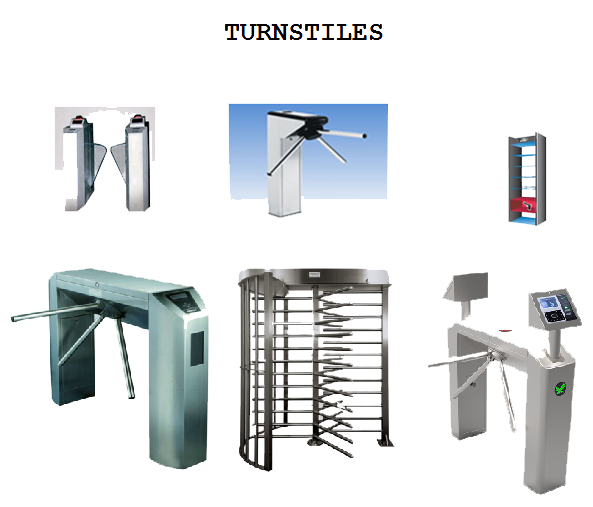 BOOM BARRIER:- A Boom Barrier, also known as a Boom gate, is a bar, or pole pivoted to allow the boom to block vehicular access through a controlled point. Typically the tip of aboom gate rises in a vertical arc to a near vertical position. Boom gates are often counterweighted, so the pole is easily tipped.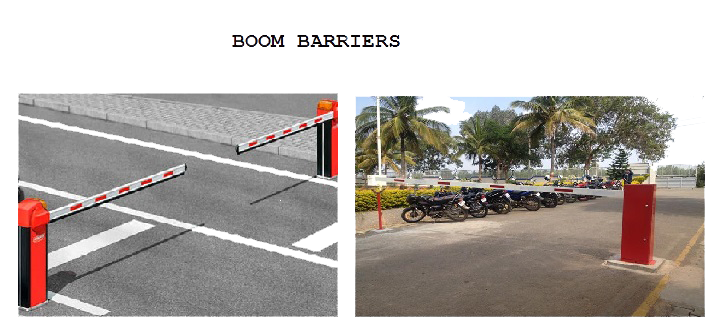 METAL DETECTORS:- Metal detectors are used to detect excess metals from being carried in by any visitor in person. Excess metal might mean that the guest is carrying any kind of metallic weapon like guns, sharp objects like knives etc. With a tie-up like CEIA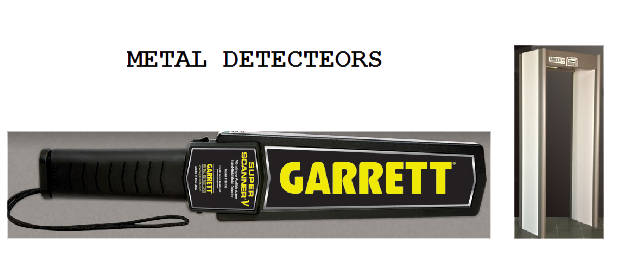 Fire Detection
DETECTORS:- For the requirement of Analogue addressable and conventional detectors, we have the following products to offer:-
Conventional optical smoke detectors.
Analogue addressable smoke detectors.
Heat detectors.
Flush mount detectors.
Aspiration detectors.
Beam detectors.
Intelligent detectors.
Multisensor detectors.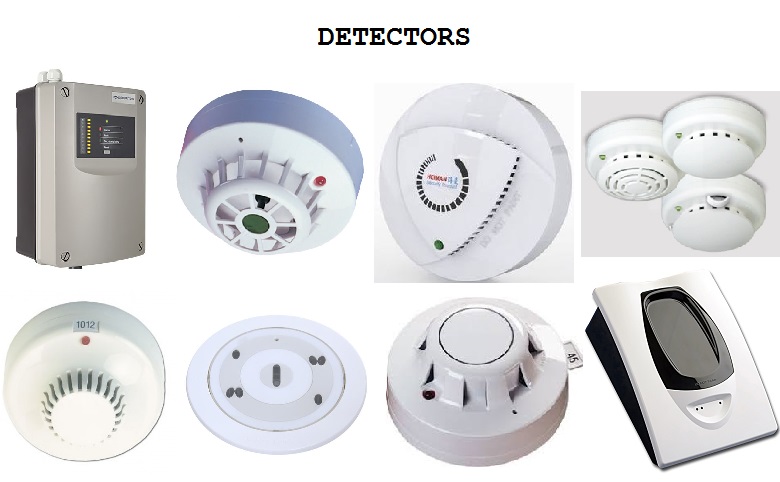 PANELS:- The fire alarm panels that we bring to the market, range from the simple, ready to use conventional panels to the very sophisticated Modular Intelligent Panels. The panels are all network ready and can be accessed over the network. They can be easily integrated to Access Control and to a BMS solution.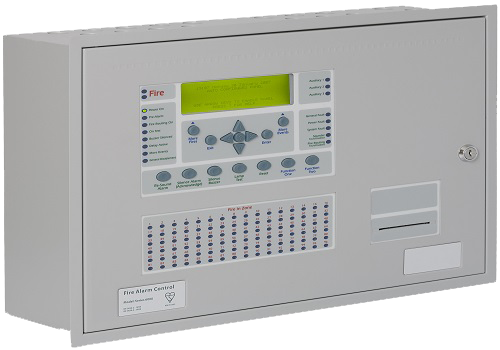 ACCESSORIES:- Accessories for Fire Detection system like hooters, response Indicators, mimic panels etc are all available with us as a part of our solution offerings and is of the highest quality. These accessories integrate seamlessly to the main system we provide and last for a long time, hence surpassing the expectation of the user.